Kangsoo Kim awarded Best Student Paper for "Exploring the effects of observed physicality conflicts on real-virtual human interaction in augmented reality," at VRST 2017 in Gothenberg, Sweden, November 8–10 2017.
2017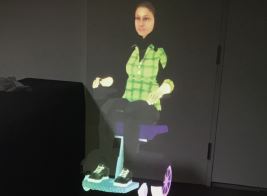 Exploring the Effects of Observed Physicality Conflicts on Real-virtual Human Interaction in Augmented Reality Proceedings Article
In: Proceedings of the 23rd ACM Symposium on Virtual Reality Software and Technology, pp. 31:1–31:7, ACM, Gothenburg, Sweden, 2017, ISBN: 978-1-4503-5548-3.